New interdisciplinary course for JPPL majors: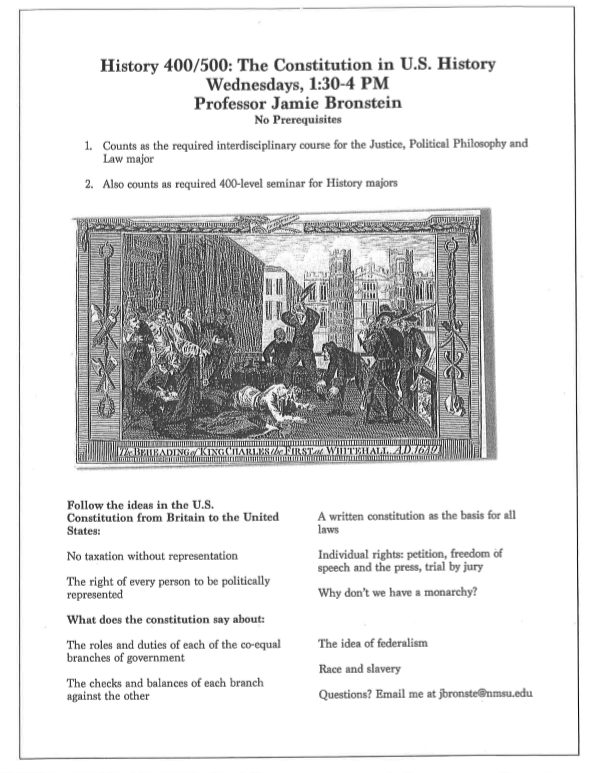 Border Discussion
Guadalupe Institute, the departments of Philosophy and Government are organizing a discussion of Justice and the U.S. – Mexican Border and Immigration, on April 11th and 12th, in the Corbett Center at NMSU. For details please follow this link.
New Major and Minor to be offered Fall 2019
The philosophy department is excited to announce a new major and minor in Justice, Political Philosophy, and Law (JPPL). Although students will not be able to declare the major or minor until the fall of 2019, it is not too early to start planning: courses completed before the fall of 2019 may count towards the new programs. For the requirements please follow this link: JPPL Major and Minor.